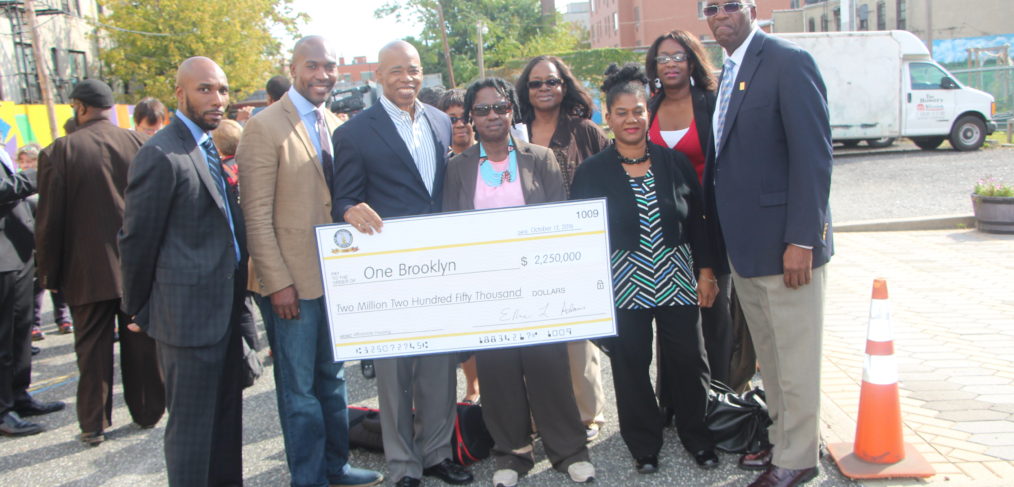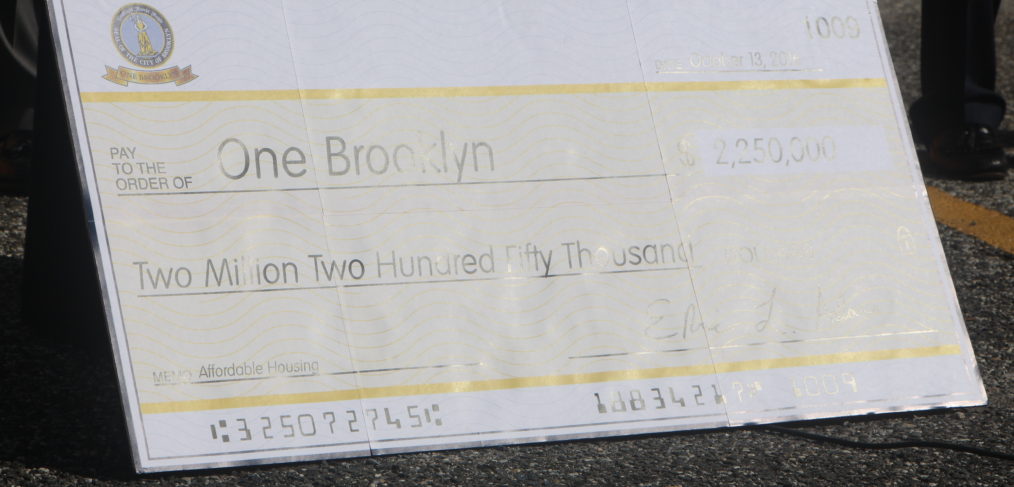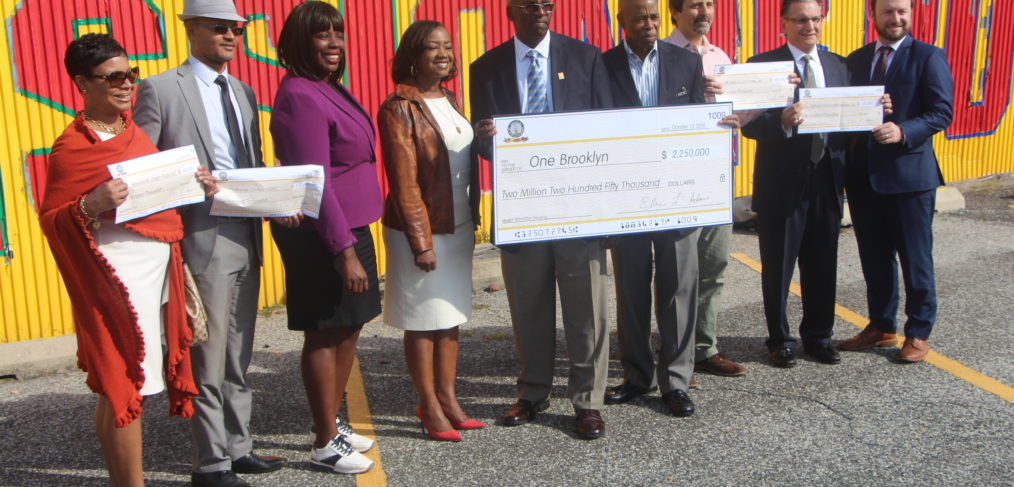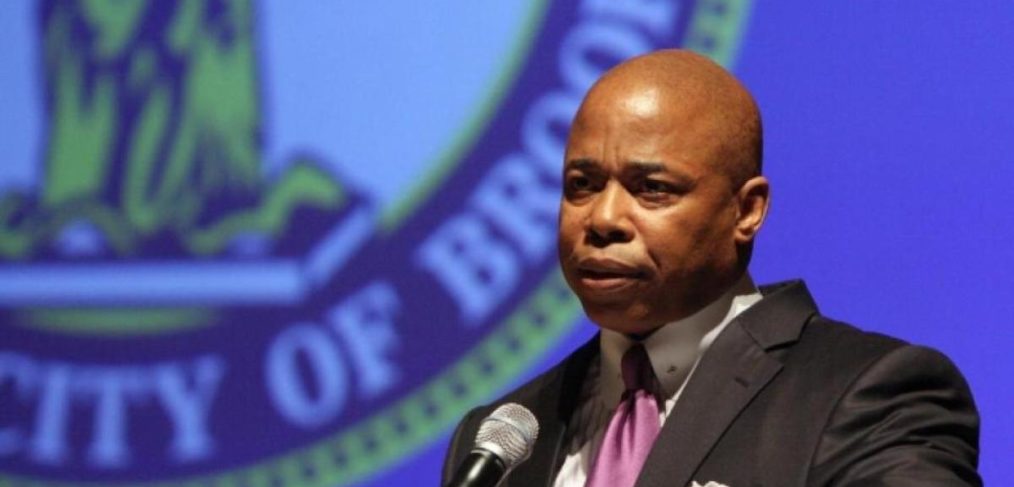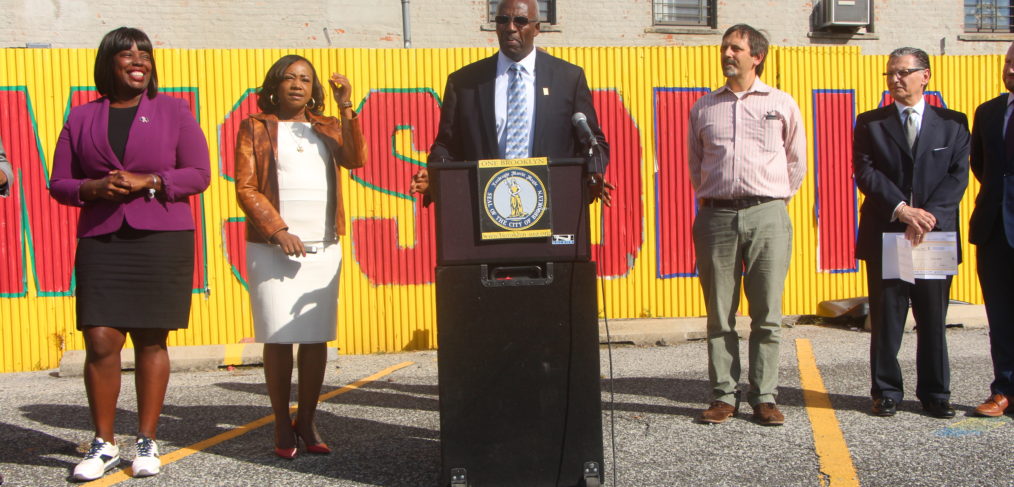 BROOKLYN, NY, OCTOBER 17, 2016
Today, Brooklyn Borough President Eric L. Adams detailed more than $2 million in Fiscal Year (FY17) funds from Brooklyn Borough Hall to construct and preserve hundreds of affordable housing units across Brooklyn, highlighted by detailing the first projects that will break ground from his groundbreaking Faith-Based Development Initiative. He made the announcement outside Calvary Community Church in Crown Heights, a house of worship that will build more than 150 affordable units for low-income seniors and families, working in partnership with a regional non-profit providing supportive services and a local developer.
…$500,000 in funding was granted by Borough President Adams to be used for construction costs of Calvary Intergenerational, a 154-unit mixed-use affordable housing development in Crown Heights targeted to serve low-income seniors and families. To be built across two buildings located at 1485 St. Johns Place and 1575 and 1579 St. Johns Place, the project will include 11,000 square feet of ground -floor retail space and a 17,000 square-foot multi-use community facility to be operated by the Calvary Community Church.
Calvary Intergenerational will include 72 units set aside for low-income seniors between 27-47 percent of area median income (AMI) AND 81 units for families with incomes between 47-97 percent of AMI, plus one super's unit. Selfhelp Community Services will provide on-site support and programming to senior residents with the mission of maintaining their independence; they will provide a broad range of engaging activities, classes, and health-related services, in addition to offering video and Internet technology in residential units to create an interactive experience that reduces social isolation, promotes wellness, and provides better access to community services.
"Long before there was a borough president named Adams or a mayor named de Blasio, there was a dream," said Pastor Cecil Henry of Calvary Community Church. "Now that –the dream to minister not just to the spiritual needs, but also to the physical needs, of this community — can be reality."
"Borough President Adams' generous investment in this project will help ensure that, together with our partners, Selfhelp Community Services is able to develop a residence for service-enriched affordable living that enables our city's seniors to live with independence and dignity," said Stuart C. Kapla, chief executive officer of Selfhelp Community Services. "We look forward to serving the residents at Calvary Intergenerational in homes in that are attractive, safe, and affordable….
Pastor Gilford Monrose
Director, Faith-Based & Clergy Initiative
Office of the Brooklyn Borough President Eric L. Adams